Cici's Pizza
2003 South Texas Ave.
Bryan, TX 77802
http://www.cicis.com
(979) 775-2424

Facebook Page

---
Description
From the start, we've worked hard to create fun, family-friendly restaurants. A place where Guests can spend quality time together and enjoy all the Pizza, Pasta, Salad and Dessert they crave – for one low price. That dedication to finding better ways to run a restaurant has won us national recognition, including the Techonomic 2014 Consumer's Choice Award for Best Kid-friendly, Quick Service Restaurant. Both Zagat and Parents magazines listed Cicis as a Top Family-friendly Restaurant. G.I. Jobs recognized Cicis as a Military-Friendly Franchise and Entrepreneur named Cicis to its Franchise 500 list.
Covid-19 Precautions:
Service Styles:
• Buffet served to you by a Team Member
Enjoy Unlimited Pizza served to you by a Team Member at the Buffet
• Buffet served to you by placing order with a Team Member
Place requests directly with a Team Member and it will be brought to your table
• Buffet Self-Service with single-use procedures
Visit the Buffet using single-use spatulas and red plates
We know the expectation now more than ever is for our restaurants to be a clean environment. That's why we are adding additional protocols to keep our restaurants spotless.
At Cicis, you'll find an unlimited variety of delicious Pizzas, served hot 'n fresh right out of the oven. From Traditional and Pan Pizzas to Flatbreads and Stuffed Crust, there's something for everyone on Cicis Unlimited Pizza Buffet. Dine-In or order online to taste 'em all.
HOURS
Monday 11:00 AM - 9:00 PM
Tuesday 11:00 AM - 9:00 PM
Wednesday 11:00 AM - 9:00 PM
Thursday 11:00 AM - 9:00 PM
Friday 11:00 AM - 10:00 PM
Saturday 11:00 AM - 10:00 PM
Sunday 11:00 AM - 9:00 PM
Available at your locations: Catering, Game Room
ALL THE PIZZA, PASTA, SALAD & DESSERTS YOU WANT FOR ONE GREAT PRICE!
---
Cici's Pizza Items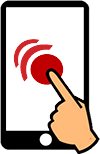 Cici's Pizza
Bryan, TX
Retail Value: $25.00
Your Price: $18.00
In Stock