Specialties Photography
3644 Coppercrest Dr.
Bryan, TX 77802
http://www.specialphoto.com
(979) 696-9898

Facebook Page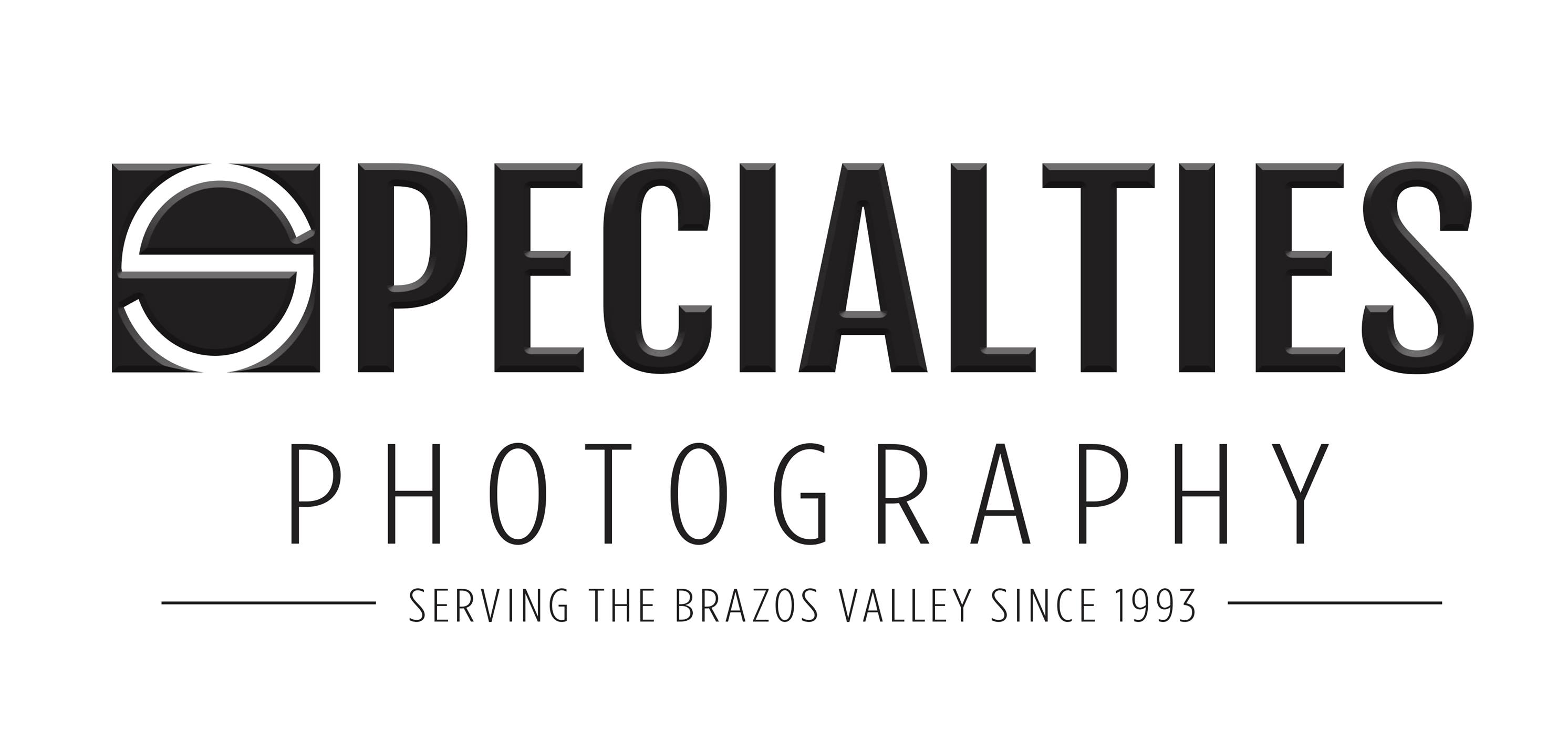 ---
Description
Basic sessions are done on the background of your choice, even outside at the studio if you prefer. Each session is 40 minutes long, during which we take a variety of poses. You may change outfits during your session as long as time allows for it. Included in your session fee of $160 is a product credit of $75 for you to put toward your order! You can apply this credit to prints, digital files, canvases, collections, or albums...it's yours to spend how you'd like!?
Specialties Photography is a long standing tradition in the Brazos Valley. For over 27 years we have been Bryan/College Station's only full service photography studio and print lab. Providing quality, affordable, timeless photographs for individuals, families, weddings, and events, Specialties Photography is able to meet all your photographic needs while keeping your budget in mind.
Children, High School Senior, and Family portrait sessions can take place at either our studio or on location at a place of your choosing. Bryan, TX and College Station, TX both offer a variety of outdoor options that will allow us to provide you with the look and feel you are wanting.
We are honored to be able to provide print and photographic services to a wide variety of departments within Texas A&M University as well as other area professional photographers. Event photography, business headshots, and personal branding photos can be done on location or at our studio located on Coppercrest Drive near D1 sports and Brazos Valley Dermatology.
Are you in need of photos for your high school, travel or recreational sports team or organization? Specialties Photography provides many local sports organizations with their photos! We offer photos with either a natural look using no background or you can choose to be photographed on one of the many backgrounds we have. We also offer green screen and composite photos. This option allows for the creation of sports photos and banners that are modern and eye catching, and can be customized to reflect your team or organization's style and mascot!?
---
Specialties Photography Items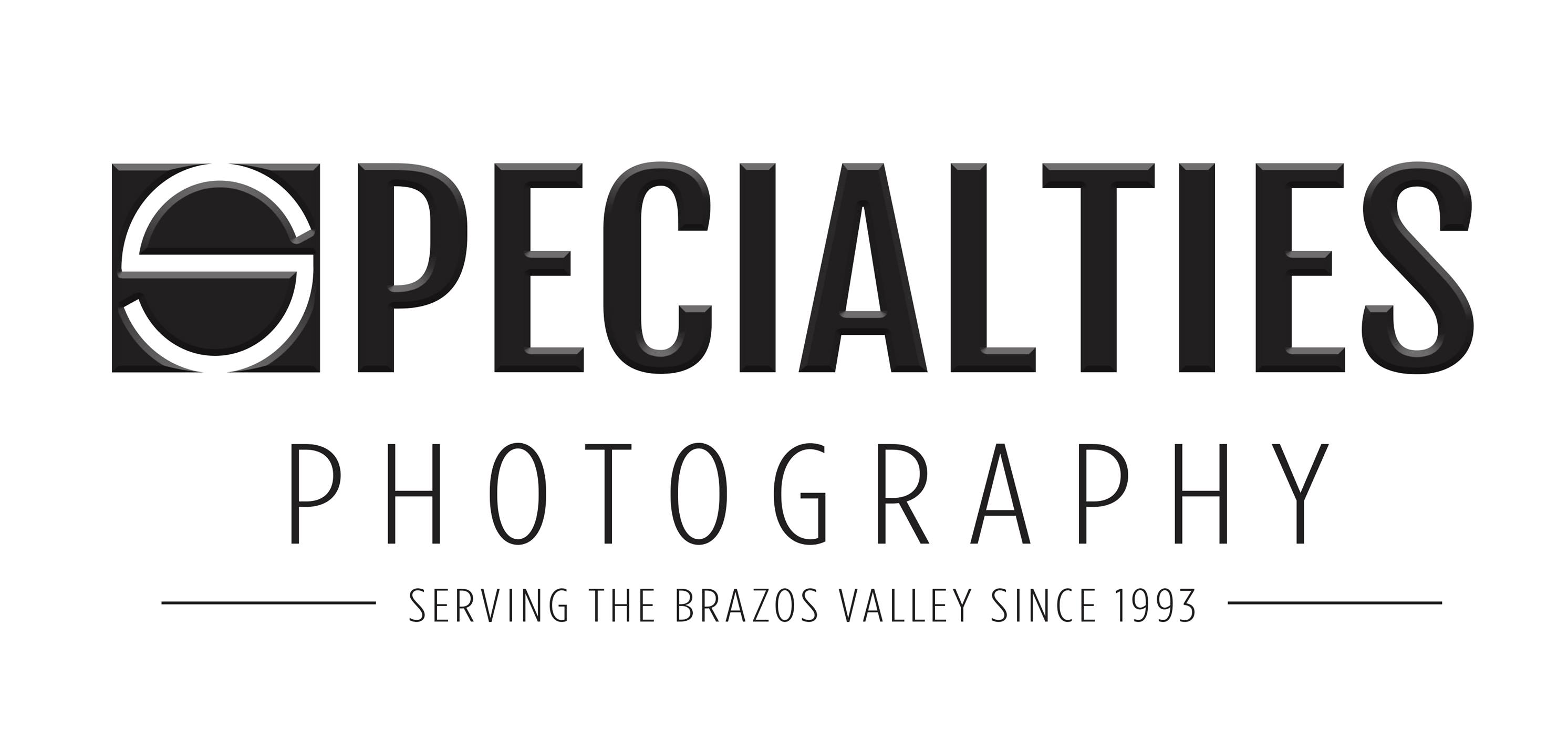 Retail Value: $160.00
Your Price: $112.00
In Stock