J. Cody's Steaks and Barbeque
3610 S. College Ave.
Bryan, TX 77801
http://www.jcodys.com
(979) 846-3832

Facebook Page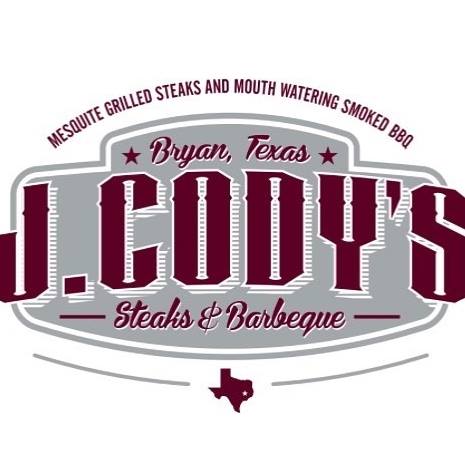 ---
Description
Owner, J. Cody Whitten, grew up in College Station graduating from Texas A&M class of 1983. Having a love for barbecuing, J. Cody took an opportunity to go to work for the well-known Joe Allen's Pit Barbecue in Abilene, Texas. After spending almost two years perfecting his barbecuing and grilling expertise, J. Cody returned to town and acquired the current property less than two weeks before 9/11. Originally, the building was home to Tom's Barbecue but the torch was passed and J. Cody's Steaks & BBQ was born. After a short remodel, J. Cody's opened its doors November 19, 2001 and soon became a local favorite.
Putting service and quality first, J. Cody's creates an unforgettable dining experience. Our warm, friendly staff makes you feel welcome the moment you walk in the door. And at the same time, your senses are detecting the delicious, smoky aromas permeating the dining room air. Following your nose to the vegetable buffet reveals the scrumptious homemade sides and breads awaiting your pleasure. Upon closer inspection reveals the corn J. Cody's is known for, aka Cody Corn. And just behind the buffet, one can find the mesquite grill ready to sizzle you up a delectable, tender juicy steak. Of course, our mouth watering BBQ is not grilled but smoked to perfection on two Ole Hickory pits in the back. A casual glance to the back just before placing your order reveals the shiny stainless work horses that create some of the best BBQ in town.
There's no secret to J. Cody's seasonings. A little bit of salt, pepper, garlic and a whole lot of locally grown mesquite and just a dab of tender loving care is all it takes. The rest is up to the customer to realize the trip to J. Cody's should be at the top of all BBQ connoisseurs' weekly bucket list
---
J. Cody's Steaks and Barbeque Items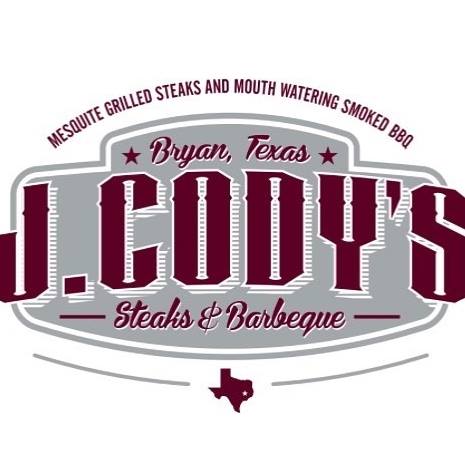 Retail Value: $20.00
Your Price: $14.00
In Stock