Superior Auto Service
3701 South College Ave.
Bryan, TX 77801
http://www.happycars.com
(979) 846-5344

Facebook Page

---
Description
Superior Auto Service has been making a way for drivers in the Bryan/College Station area to have a smoother, more reliable ride since 1981.
For friendly and dependable car maintenance, come to the local ASE Certified professionals who are well trained and equipped to handle whatever your vehicle requirement is. Here, we aim to optimize your car's performance, get you back on the road faster and provide a pleasurable experience every time you visit. Our tenured team is eager to offer maintenance and repair on all cars, vans, pickups, and SUVs.
Services include brake service, tire alignment, engine repair (major and minor), transmission mounts, timing belts and chains, shocks and struts, fuel injection cleaning, tune-ups, batteries, starters, wiring, horn repair, cruise control, tires, and anything else that could possibly go wrong!
Don't hesitate to come introduce yourself. We are locally owned and operated since our inception and we thank each and every driver who stops by for dependable service. Superior Auto Service is an AAA Approved Repair Facility where you can show your AAA Card and save with all ASE Certified technicians. If your vehicle isn't giving you optimal performance or feel, just swing by or give us a buzz today!
---
Superior Auto Service Items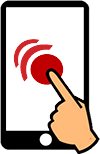 Superior Auto Service
Bryan, TX
Retail Value: $70.00
Your Price: $49.00
In Stock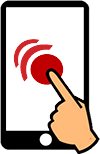 Superior Auto Service
Bryan, TX
Retail Value: $100.00
Your Price: $70.00
In Stock